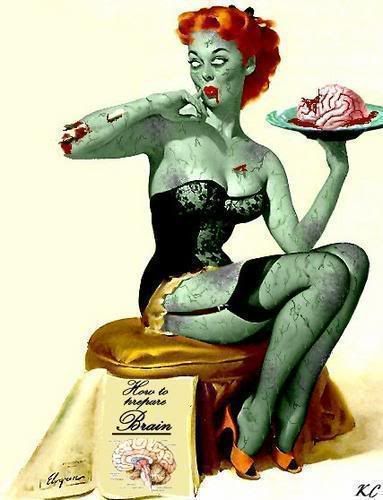 Aren't zombies lovely? There's nothing more fascinating than immoral, corrupted humans clambering after their living, breathing fellow species. Unwilling cannibalism... The concept is ingenious. Maybe it's just me. (:
Although, after reading The Zombie Survival Guide by the marvelous Max Brooks, I can't help but realize just how LIKELY a "World War Z" could be. O.o
Don't worry, I'll share my underground-potential-zombie-outbreak-fortress with you.
And I've been messing around with Google, and found myself a zombie outbreak simulator which was very...er....enlightening. Bwahahahaha.
LINK!
http://kevan.org/proce55ing/zombies/
Also, I took the zombie survival quiz, and scored an overall A (Thank you, Max Brooks! <3). :]
Though the quiz is fairly long (52 questions), I recommend it.
LINK!!!!
http://www.newgrounds.com/portal/view/425802
That's all for right now. Watch for signs of outbreaks. They could happen anywhere. ;)